Over the past couple of months the main topic of discussion for the bloggers, vloggers, pundits and journalists has been Arsenal Football Club. My blog really is no different, and it's easy to understand why. After all, losing your two best players, being the punchline for the '8-2 be you' joke, scrambling for five signings in the last 48 hours of the transfer window and continuing a striding streak of 5 years without a trophy doesn't go unnoticed. They signed Yossi Benayoun; even Isreal's watching.
It's not easy being Arsene Wenger
The pressure is really beginning to mount on Arsene Wenger, who saw his side humiliated against his own arch-rival Sir Alex Ferguson as his Manchester United side put eight past the deflated shadows of an Arsenal outfit. The dust may have began to settle on a media standpoint during the international break, but Wenger must be well aware by now that his own little 'famous five' will be the life and death of his time as Arsenal manager. Per Mertesacker, Park Chu Young, Andre Santos, Yossi Benayoun and Mikel Arteta have had the unfortunate yet very well documented task of saving Arsene's job. Already it looks like a failing fight.
When it comes to the elite, it's hard to introduce new talent to the side, especially when those who have proven so successful have eventually departed. Wenger was presented that woe after Cesc Fabregas and Samir Nasri were sold to Barcelona and Manchester City respectively. Luckily, he manages one of the biggest sides in the world and as a result of the two losses has pocketed over £50 Million to not only lick his midfield wounds, but the cuts and scrapes baring across his entire side. The signing of Arteta was a particularly astute conclusion.
The Spaniard, blessed with experience of the Premier League thanks to his impressive era at Goodison Park, is basically a known quantity. His passing range, vision, work rate and ethic makes him a classically handsome choice to replace Cesc Fabregas. Even his flaws fail to work against him. The obvious age gap between Cesc and Mikel would normally spark controversy in the decision. When you need immediate success to save your skin, though, it becomes a matter of whether or not that can play here and now. Arteta certainly can. Despite it being a downgrade on what was Arsenal's talisman, it's not a step back too far to add sufficient quality to their midfield and fill the void that left for Barcelona.
The aforementioned problem of healing your wounds is the sort of puzzle a world-class managerial mind revels in solving. When the outcome includes Benayoun though, you'd hope there's a bit of spare change to replace the Casio used to calculate the solution. The season-long loan of the Israeli international brings a halt to the optimism that was quickly enlightened by the arrival of Arteta. After being heavily linked to Juan Mata throughout the summer to fill Nasri's space, it's a kick in the teeth to the fans and another cheap option lacking in ambition and potential. After years of bringing through a youth system to be proud of, and spending £12 Million earlier in the summer on youngster Alex Chamberlain, many would question why Benayoun was even considered as a stopgap signing. It's a square peg in a round hole, except this peg is broken and passed on by those who sit above Arsenal in the table.
Mata, of course, has joined up with Villas-Boas at Chelsea. Six or seven years ago, it'd have been oh-so simple to choose Arsenal ahead of a move to Stamford Bridge. Nowadays, it's that lack of ambition and intent to make a challenge for some serious silverware that leaves the club tasting the dust of their rivals, setting a pace that the Gunners simply can't match.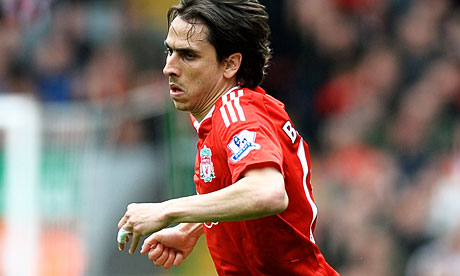 A failed attempt at trying to ambitiously panic-buy
Park Chu Young hardly helps the balance, either. In the South Korean captain we have a striker who has failed to read a career total of one goal in every three matches. I'm pretty sure Nicklas Bendtner has that role covered. With a goals per game ratio like that, you'd hope for some other aspects to his own personal game, but sadly there are few. Young is seen as a goalscoring striker rather than your typical brick wall, and even then, it'd be an odd inclusion an Arsenal side that prides itself on it's attacking style and creative talents. Whilst his career boasts a considerable contribution to the South Korean national side, it whispers about club football hoping nobody will notice.
And whilst Per Mertesacker and Andre Santos have come in as strong additions to the defence, it's signings that will probably have arrived too late. Santos, a £6.2 Million signing from Fenerbache, will arguably fit the Arsenal set-up with his vision for attacking flair more than Gael Clichy ever did. It's just another accepted hole to fill from Arsene Wenger, though, who has added more problems than he's fixed in the past twelve months. Mertesacker remains his shining light in a dismal summer, a no-nonsense defender who at the age of just 26 has represented his country over 75 times, a staggering statistic. His capabilities in the air should compliment the pace and control that his expected partner Vermealan offers. It's a signing to be proud of, and another under £10 Million, and one that Wenger pulled off three years after everyone else realised how much a defender of that mould was needed.
The gamble starts this weekend as Arsenal play host to Swansea City. With suspensions, injuries, doom and gloom holding the dressing room by the scruff of the neck, these new signings will be the making or breaking of Arsenal's season, and surely with that Wenger's reign as Arsenal manager. Whilst the Frenchman has brought incredible success during his time at the club his presence at the club is struggling to keep gripped. The steps he takes from Saturday on will pave his future, and rightly so.